Bluepulse, the Australian social mobile app has been updated to version 2.
December 5, 2006
Bluepulse
has announced
via their blog
, of a new version of their social mobile application which has been enhanced with the following features…..
First of all, create your Place – Fill out your profile and add your funniest/coolest/craziest photos and videos.
Then socialize with anyone else with a Place on bluepulse:


Text friends
Chat with groups
Send party invites
Visit friends Places

If that's not enough, bluepulse also gives you access to hundreds of free, fun and useful widgets for your phone. Email, Blogger, Flickr, HotOrNot, Weather, Horoscopes, Webcams… The list goes on!
Bluepulse is a clever concoction of many mobile applications rolled into one. Head over to their website to see the full list of features
http://www2.bluepulse.com/explore/
Well done Ben and the guys at Bluepulse for their great work on this product so far!
If you want to try Bluepulse on your mobile, point your QR Code reader here…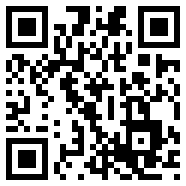 http://get.bluepulse.com
Posted by Shane Williamson.