Popurls mobile web site
February 13, 2007
One of the better RSS aggregator portals on the web is
Popurls
. Popurls is a view to the popular discussions happening on various parts of the Web. It links to Blog aggregators, photo sites, podcasts and videos. It is a (if not the) greatest time waster for a slow day 🙂
Popurls has a mobile version of its site that is available as well.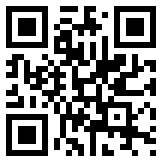 http://popurls.mobi
(This is a QR-CODE. Use your mobile's QR-CODE reader
and point your mobile's camera at this code.
If you do not have a QR-CODE reader
I recommend Kaywa's free one here )
Posted by Shane Williamson.